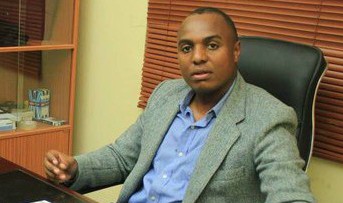 David Erasmus Kassiane is originally from Tanzania and currently resides in New York City. Despite his professional career as a healthcare executive, David has also invested in his passion for music by promoting artists in Tanzania through his Entertainment company, Dreamzworks.
Tell us about your Educational Background.
– Bsc. in information Management from Western Governors University
– MBA in Healthcare Management from Western Governors University
– Post Graduate Management Studies from Harvard University
– Master's Certificate in HealthCare Management and Leadership from Cornell University
What is your profession?
I am a Healthcare Executive, currently working at NYC, Harlem Hospital Centre
I facilitate hospital operations, administrations, and accreditation audit surveys to ensure
compliance with regulatory bodies i.e. The Joint Commission, CMS, DOH, and DOMH. I also
work cooperatively and collaboratively with others, contribute to the safety department
initiatives in implementing life and fire safety programs.
 Tell us about the inception of Dreamzworks Entertainment
Dreamzworks' journey can be traced back to 2007 when we first opened our initial recording
studio at Magomeni Mapipa area in Dar es salaam, Tanzania. The studio-started operations
with solo producer and few artists, and later on we added a band called Dream Band.
The motive behind forming this company was to increase access and opportunity to local
talent by providing platform that will expose and market their talent worldwide. I saw the
potential of integrating local talents with international savors through the use of technology.
 Have you always been interested in Entertainment? Please share your experience in the
entertainment industry before you founded your own company.
Yes, I have been always involved in Entertainment Industry. I have conducted a number of
private and public events since secondary school. I can recall creating a hip-hop beat at
DonBosco Tech College in Iringa and performed in front of 2000+ audience raising awareness
about effects of AIDS in Youth back in 1997. Additionally, I organized a number of Concerts
during my high school at St. Anthony's and Loyola Secondary schools in Tanzania. I founded
Inter-School Talent Competition and co-chaired Ms. Bantu Beauty Pageant, to name just few.
What are your goals for Dreamzworks Entertainment? What major audience does your
company target?
My primary goal is to become the first digital distributor of East African Music and Talent by
opening multiple branches within the region. So far we have been able to position ourselves
as a premier production company In Tanzania and we were able to expand to Kampala
Uganda early this year. We are anticipating our production studio to be fully functional by
June. We are also venturing the opportunities and potential market for local talent in Kenya
as well. We are planning to open our third branch there by the end of this year.
Our audience base consists of 80% youth aged between 18-35 years old and 20% of older
generation who listen to our gospel music.
 What do you find challenging about the Entertainment industry and how do you deal with
these challenges?
Lack of trust worthy and competent management professionals and artist mindset are the two
contributing factors that hinder progress in this industry. Most of the time, especially when
you are not physically present you get a lot of wrong information and it is very challenging to
get ethically oriented managers to work with.
To mitigate these challenges we need to engage and empower local partnership as key
stakeholders. When everyone feels having stake in the company, they all feel obliged to do
their best.
 We understand that Dreamzworks connect people through entertainment worldwide while
promoting talented artists. Please share your experience connecting back to Africa?
My experience in this industry is that local artists are very keen to connect themselves with
international artists and have their work known worldwide. Unfortunately they lack that link.
Dreamzworks strives to be the link.
What are some of the major accomplishments of Dreamzworks?
Dreamzworks has been recommended for more than two years as a premier production
company in Tanzania by various media houses such as Dodoma FM, Nyemo FM, and East
Africa Radio to name just few.
In September 2, 2012, Dreamz works received a recognition award from the Ex-Zanzibar
President Dr.Aman Karume for sponsoring DICOTA Event in Chicago Illinois, USA.
Early last year Dreamz works through its Tanzanian branch Dreamz Records Dodoma was
able to partner with Precious Blood Missionary Organization and formed Precious
Entertainment which recruits ,produces, and markets local artistic work within the region.
The company also secured distribution deal with MSAMA Promotion to exclusively
distribute Gospel Music produced by Dreamz Records Dodoma. Apart from that, early this
year we created a new band called Dreamer's Band which brings together various artists
under the label named Tilla, Muya, Wise One, and Koku . Our expansion throughout East
Africa is another significant milestone. We have managed to produce singles that became
major hits and have been showcased in top Media TV stations such as Azam TV, Clouds TV,
Lamigo Media(Rwanda),East Africa TV, TBC1, and Channel 10.
What do you find most rewarding about your business and how is the company currently
doing?
I feel exceptionally blessed, privileged and personally motivated to be able to sacrifice the
little I have to create a platform that provides access and opportunities to East Africa Talent
especially those who, due to economic situation, can't afford to record , distribute and
market their work and secure a fair price for their work worldwide .
 How would you advise someone who aspires to form their own entertainment company or
people who are new to the entertainment industry?
My first advice is to go in with passion and NOT to make money in the first place. Second,
you need to recruit and develop loyal management team and artists who will stick with you
no matter what happens because the nature of entertainment business nowadays is very
dynamic in terms of style and taste. Third, you need to have a long term plan and define
your own path to reach your goal whether that involves firing disgruntled employee or
closing a studio in one area and relocate to better area. Last, seek for a good business
mentor if possible try to partner with someone who offer other services that compliment
your business such as local media and promotional companies. Through this partnership
your marketing and promotional costs aspects of business would be lowered.
Business information:
Currently, our website is being upgraded but our domain name is www.dreamzworks.com and we
can also be reached via Facebook as Dreamz works Entertainment Company. Furthermore, we can
be reached directly via telephone numbers or email Addresses listed below
Dreamz works USA:
Mr. David E Kassiane, MBA (CEO and Founder)
Cell# +1347-898-2273 or Email:dkassiane@yahoo.com
Dreamz works Tanzania:
Mr. Sailas Mwihambi (Country Director and Executive Producer)
Cell #+255757263818 or Email: masijitanyenye@yahoo.com
Dreamzworks Uganda: Mr. Edgar Milimo
Cell#+256741121311 or Email: c.edger@yahoo.com