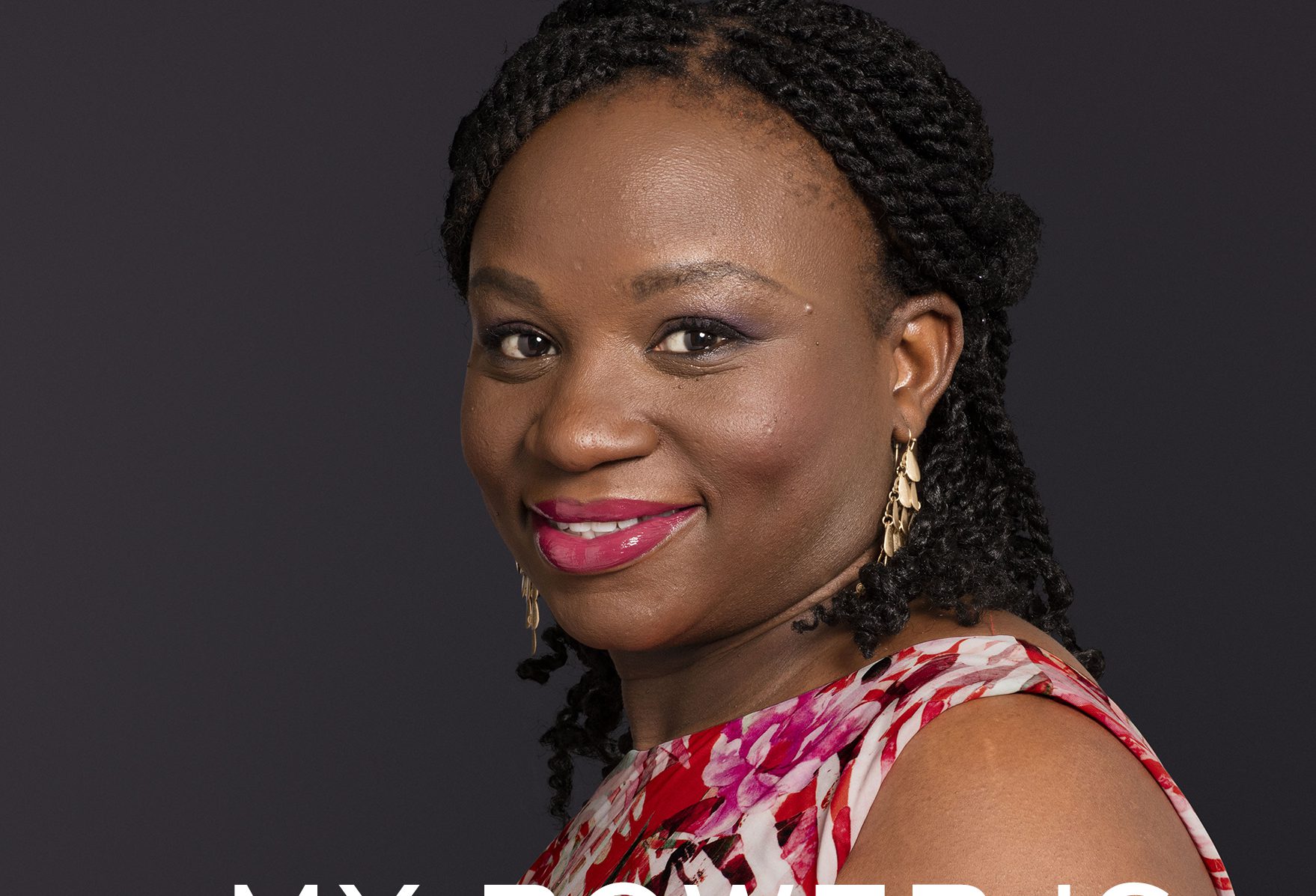 "I realized that people can be passionate about what they do for a living, and if I'm not as passionate about Accounting and Finance, then I'm definitely in the wrong career. Writing has changed my life." Tolu Popoola.
What is your name? Please tell us about your background (Family, education, hobbies, etc.)
My name is Tolulope Popoola. I was born sometime in the 1980s, I went to primary school in Lagos Nigeria, attended FGGC Sagamu for a bit and then Doregos Private Academy and Oxbridge College. I moved to the UK for my university education in the year 2000. I have a BA from London Metropolitan University, and a Masters in Finance and Investment from the University of Nottingham. Of course, I left all this behind when I changed careers. I'm from Nigeria, and after a long time away, I recently moved back. I now live in Lagos. I am wife to a certain Dr Popoola, and a mother to two wonderful people. I'm a reader, writer and lover of words, and I'm passionate about helping people to fulfill their dreams. 
Provide a brief summary of what you do.
I'm an Author, Flash fiction writer, Publisher, Writing Coach, Course Tutor and a mixture of many things that add up to a "literary entrepreneur".
How and when did you discover you had a passion for writing? What did you do to develop and improve on your writing skills
I've always been drawn to words, reading and writing. My earliest memories of writing are from way back when I was a little girl, about six years old. I used to read a lot, and I would write my own versions of stories that I'd read, or I would make up my own. But I got teased in school by my friends who thought I was weird, so I stopped. However, I never lost my love for reading and I read anything I could get my hands on. As I grew older and became a teenager, I used to write in secret even though it was "uncool", because it just came naturally to me. I kept diaries and journals throughout my teen years, and writing was my therapy whenever I was upset. I did well in English and Literature effortlessly in school.
Much later, I left school, went college and in Nigeria, you get told by your parents what your options are. I picked subjects like Economics and Business Management. And by the time I moved to the UK, and started my first degree, I chose Accounting and Business Economics. As if that was not enough, I went further, and did a Masters degree in Finance and Investment.
In 2006, I started getting bored with my job. I hated commuting, I hated the rigid 9 – 5 structure, I hated having to dress up in formal clothes five days a week. I felt stifled and I started to think that I would go mad if I remained in this rigid work routine for the next forty years of my life.
For a long time, I thought that it was normal for everyone to hate their job. After all, it's called "work" not "fun". I thought everyone was miserable in their career. I thought that was the price we all had to pay for the security of a regular paycheck.
In 2006, I met a lady one Saturday afternoon. She was working on a finance project for her company, and when I asked her about it, she was so enthusiastic. She sounded so passionate and totally in love with what she was doing. That day it hit me that I was definitely not passionate about my job like she was. I realized that people can be passionate about what they do for a living, and if I'm not as passionate about Accounting and Finance, then I'm definitely in the wrong career. I started to think, what am I passionate about? What can I do that would make me excited to get up in the morning?
Not long afterwards, I discovered blogging (Autumn 2006) and I was immediately drawn to it. I remembered how much fun I had in my teen years, having a diary, so I immediately started my own blog too. I started writing in it every day, and soon I started looking forward to coming home from work every day to update my blog. Before long, my interest in writing was rekindled! I started to think about the possibility of switching careers from Accounting to writing. From then on, I started writing short stories and flash fiction, and learning everything I could about the writing and publishing industry. I took a writing class, I bought lots of books on writing, and subscribed to many writer's groups. I made a lot of mistakes and learned from them, until finally, in 2008 I quit my job as an accountant to become a writer.
What is your writing Genre and why did you choose that? 
I don't have a particular genre as such. I love writing flash fiction because of the twist that readers don't see coming. For my first novel, I published a romance book because I wanted to explore relationships. I might stick to romance for my next book, or I might do something different.
What motivated you to start writing publicly and publishing books? Please tell us about how Accomplish Press started.
In 2011, I finished working on my second novel titled Nothing Comes Close. It was a spin-off from an online series I had created and written with seven other bloggers. I tried to get it published traditionally, but I faced rejection from mainstream publishers. Many of them said the story was good, but they were not able to publish it because they classified my story as "ethnic fiction" and therefore it wasn't "commercially viable".
But I knew that the story had potential, especially since the series had been successful when my friends and I were writing it online every week. So I decided to do things my own way, and I founded Accomplish Press which is my publishing, consulting and coaching company. I decided to use myself and my novel as an experiment. If I could do it, then there was hope for many other stories like mine that would have been rejected by mainstream publishing. I published my novel successfully in 2012, and it got good reviews.
Shortly after my novel was published, I was approached by some of my friends to help them with publishing their own works too. So that's how I became a publisher for other writers.
What made you decide to become a Writing Coach and a Publishing Consultant? What do these entail?
After I wrote my novel, I started getting a lot of questions from other aspiring authors who wanted to know how to write and publish their own books. I realized that I could use my knowledge and experience to help others. I started by offering advice to upcoming writers, and aspiring authors. Now, I help writers and aspiring authors who want to write a book, but are feeling stuck and overwhelmed. Usually, they have a good idea (one they've had for a long time), but they don't know how to proceed with putting a story together. Or they may have started writing already, but they've lost the initial momentum and they can't continue. I help my clients to overcome obstacles such as self-doubt, procrastination and fear. Together, we break down the task of writing the book into smaller, manageable bits, we brainstorm, we create a road-map, and so on. Finally, when the writing starts, I provide ideas, research and feedback, encouragement, support and accountability. I make sure that the writer commits to the project until the end.  Think of it as similar to having a weight loss coach for people who want to get to a target weight or size and they need support and accountability.
As a Publishing Consultant, I give advice to writers who have finished working on a manuscript, and are unsure about the next steps. They might need to weigh up their options, in terms of whether to look for a traditional publisher, or to self-publish. I give advice and guidance on this, and help my clients to make an informed decision about what to do next.
I also teach creative writing courses, self-publishing and book marketing courses, and I run a Creative Writing Club for children and teenagers.
Please share the challenges you encountered as you prepared to write your first book and how you overcame them?
My first novel was a story that never got published. However, Nothing Comes Close was a spin-off from the online blog series I created and co-wrote with seven other writers. When the series ended, I decided to take two of the characters (Lola and Wole) out, and create their own journey separately. So it was a case of turning a set of blog posts into a book. Now, a blog is a whole different format to a book. You can write a blog post in two hours, publish it and move on from it onto a new idea. A book forces you to string together a whole bunch of different plots, characters and ideas into a continuous cohesive story. A book also needs several drafts and rewrites. So when the series ended, I had to rework all the blog posts, fill in some missing bits and weave in some new information that the series didn't have. I had to cut down on the number of characters, because we had so many in the series that were not directly relevant to Lola and Wole's story. I also couldn't use characters and story-lines that were created by the other writers.
 What influence has your writing and/or your books had on your lifestyle/personality?
Writing has changed my life. Discovering my writing talents, working on it, and expressing it this way, has helped me to create a totally different career path. My life is totally different from what I imagined I would be doing ten years ago. When I left the university, I was a Finance and Accounting graduate, now I'm a Writer and Publisher. In my previous jobs, I used to hate the rigid 9 – 5 work schedule, I hated commuting hours every day, I hated the fixed amount of time I had to be at work, the fixed amount of holidays a year I could take, and all that. Now I have complete flexibility over my time, and I can work around my family and my other commitments. It means I have to be more responsible with my time and my efforts, but I wouldn't have it any other way. Being an author is also interesting because people treat you differently; they ask funny questions when they hear that you write books and publish for a living.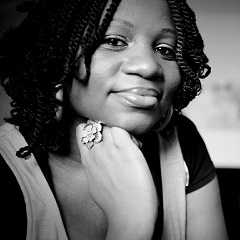 Please share the highlights of your writing career (Including books you've authored and projects you've completed)
Some of the highlights of my career so far are: publishing Nothing Comes Close and getting great reviews (it was mentioned as one of the best books of 2012 by Africa Book Club); being chosen to create Flash Fiction for a magazine; whenever an aspiring author tells me I've inspired them to start writing, meeting a fan of my work one day who said he came to an event specially to see me; setting up Accomplish Press and getting a special recognition from Women In Publishing UK that same year; and working with a friend to create the African Literary Evening, being given a recognition by the Nigerian Writers' Awards; and recently, I was chosen to be one of the faces for luxury cosmetics brand, Lancôme.
How do you feel at this stage as a writer and how fulfilled are you doing what you do? What have you learned from being a published Author?
As a writer, I have to keep on learning and growing. I wouldn't say I know it all, or I am perfect. As a publisher, I also have to keep abreast of the trends going on in my industry because things are changing very quickly. I've  learned a lot about the real side of being an author, in the sense that it's a respectable position to be in. However, it's also a long-term career, not many authors become millionaires after writing their first book. It takes time to build a library of work, build a platform and create a loyal following. It's a career that requires perseverance, patience and passion.
Do you currently have any projects in the works or upcoming books we should look out for?
Yes. In fact I'm doing a 100-Day Novel Writing Challenge with other writers in my Facebook group. The challenge runs from the 15th of March to the 23rd of June and anyone is free to join us. We're all writing the first draft of our novels. I'm working on my second novel, the sequel to Nothing Comes Close. Apart from that, I'm always writing flash fiction. I've just concluded a series for Brittle Paper (www.brittlepaper.com) titled "Memoirs of a Lagos Wedding Planner" and there will be an ebook with those stories and more sometime later in the year. I've also recently opened a Creative Writing Club for Kids – for children aged between 7 – 12 years old, to explore writing fiction and non-fiction with me. The club runs every Saturday morning in Lagos.
What are the common challenges you've discovered about aspiring writers?
New writers struggle with one or more of these issues: (1) Feeling overwhelmed with writing so many words, or writing so often (2) Fear of rejection or fear of writing rubbish and getting harsh criticisms. (3) Procrastination (4) Too many distractions (5) Impatience and the inability to take feedback graciously (6) Self-doubt. We all struggle with these obstacles at some point, it means you have to be really committed to your goals, to move past them.
How would you advise someone who loves to write but not sure how to start?
Think about what excited you the most when you imagine yourself as a writer. Do you want to write short stories, a novel, or essays and articles? Are you drawn to poetry? Or is it flash fiction that you enjoy? Start with what you enjoy reading too. If you love reading fantasy books, you'll probably enjoy writing in that genre. If you love thrillers, then you can start by writing short thrillers and take it from there. But the most important thing is to practice, and work on improving. Take it seriously, so that you start to go from amateur to professional. The more you read and the more you write, the better and stronger your writing becomes.
How to achieve success?
Success is measured in different ways, depending on what your goals were in the first place. If you set out to write a beautiful romance novel within a year, and you achieved that, then you've been a success! Write down your goals and work towards them, don't give up and you'll see that good ideas and opportunities will start to come your way.
Any other useful tips/advise?
Read, read, read. Invest in yourself. Everything you need to know about starting a successful writing career is out there in a book, website, course or podcast. Keep learning and keep growing.
What services do you offer and how can you be contacted? Where can your books be purchased?
Like I mentioned earlier, I offer Creative Writing Courses for adults and children, Coaching for aspiring authors, Self-Publishing and Consulting services. All my services can be found at Accomplish Press – www.accomplishpress.com, you can also find links to my books there or on Amazon here.