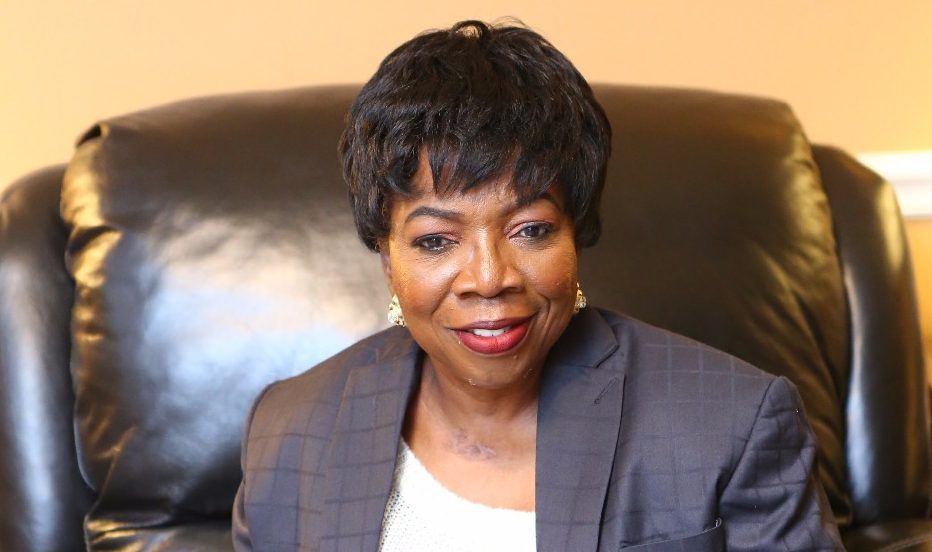 Dr. Adeloye's story exemplifies the possibility of achieving unimaginable success with tenacity against all odds. This interview covers an amazing woman's inspirational story of "Total Grace." as she described it.
Please introduce yourself briefly
My name is Ethel Adeloye, born in Ondo Nigeria. I graduated from the University of Ibadan Medical School in Nigeria in 1974. I moved to the United States in September 1976. I practiced as a Pediatrician in the US for thirty-five years and now retired. 
We've heard about the book Adunni Dares to Dream written by your daughter based on your inspirational story. Can you give us a synopsis of your story?
Yes, my father passed away when I was only a year old and my mom remained unmarried for four years.  She eventually remarried and my step father adopted me as his daughter, however, he had several other children from other wives including three from my mom. With these, there was no adequate plan for me to be educated and mom was going to have me trained as petty trader and seamstress.
How I became educated
At a very young age, I saw other children go to school but couldn't go due to the cost of education at that time and there was no free education. However, I didn't give up, I would pester my parents and cry all day long.  They eventually found a means to register me in a school where I only had to pay for one term, then education became free in Nigeria starting from the next term.  That was how I was able to complete my primary school education.
After primary school, there was need to pay through secondary school which was not free. I desired to go to a reputable Catholic school, St. Louis Secondary School Ondo, where my other classmates were going.  So, I chose to do manual labor of a year to raise money for school. At the end of the year, we could only raise 20 pounds which only paid for my first semester. A reverend sister Mary Una at the school was empathetic with mom and was able to work out a payment plan with us to pay my way through. This enabled me to complete my secondary school education.
I had planned to settle down and work after completing my secondary school education. Without any plan to further my education, I tried out a new common choice entrance exam for a tertiary institution and three schools wanted me due to my exceptional test scores. The Reverend Sister, Una encouraged me to go for the interview and sponsored me on loan to go for a higher education at Christ's School. I was then able to go through the program and completed it, after which, I started working as a chemistry teacher to pay my school loan back.
How I became a doctor without a plan to go to College
A little while later, I was encouraged to attempt the national exam required to be admitted into a University. I did this without any plan to go to College but, I did exceptionally well and got accepted into the University Of Ibadan to study Medicine. The acceptance letter was sent to my parents' home address while I was away working in another town at that time. My parents were not educated, so they took the letter to a school principal who lived in our neighborhood to interpret to them. The man who read the letter was very happy about it and encouraged my parent to make sure I go to university. My parents then informed me of the good news, but there was still a financial limitation. They returned to the school principal who had encouraged them earlier for support and he decided to pay my acceptance fee.
I then went to school and paid to accept the admission but was sent out of school after a few weeks of not paying tuition fee.  I returned home and the same principal decided to pay my first semester fee. After that, I received scholarships throughout medical school which included a stipend to sustain me. I was able to pay parents' debts from that stipend and things turned around for me and my parents. In 1974, I completed medical school in Nigeria and traveled to the US to join my husband in 1975.
How was it transitioning from Nigeria to practice Medicine in the US?
I had obtained my Foreign Medical Graduate Certificate, which is required for any immigrant doctor to be able to practice in the US before leaving Nigeria. I also had a permanent resident card which allowed me to be able to work legally in the States. However, I had trouble finding a residency program soon enough, and I was overqualified for most jobs available at that time. It took two years of searching before finding a residency program in 1978 at Howard University Hospital in DC and District of Columbia hospital in DC.
"I want to be a blessing to children and struggling mothers, give back to the community and help other people just as people have helped me," says Dr. Adeloye.
Job Timeline
1981-1986: Provident Hospital Baltimore MD

1986-2002: Total Healthcare in MD

2002-2016: Private Practice till retirement
What are the highlights of your career?
Working as an on Call Pediatrician in the new baby nursery, I would always feel excited to manage the care of premature births especially with babies who are not expected to live.

Recognition from Provident Hospital for Dedication and Persistence.

25 years at Maryland General Hospital

Starting my own Pediatric Practice in 2002
What led to starting your own practice?
I was laid off in 2002 due to the influx of Nurse Practitioners (Two NPs were paid my salary's worth as a senior practitioner at that time). I was frustrated about the corporate politics and started my own practice in 2002 where I practiced for fourteen years. I didn't like the paperwork and having to deal with many agencies at first but I later adjusted well.
We understand you are starting a medical mission clinic in Nigeria, what is it about?
Now that I'm retired, I plan to move back to Nigeria where I will be opening a clinic called Noah's Ark Medical  Clinic and Mission. I want to be a blessing to children and struggling mothers; give back to the community I grew up in by providing free medical services; and help others just as people have helped me. A Christian-based mission will be included with the clinic services to teach people to dare to dream in spite of all odds.  I plan to start officially by the end of this year.
What advise do you have for young people?
First, learn to trust in God and you will be able to aim high in life, read Dr. Ben Carson's story and other inspirational stories, never be hopeless or think you can't do anything.
For more information:
Visit Noah's Ark Medical Clinic and Mission  to learn more and support this great cause