29-yr-old Alexis Oladipo  from Hackney, East London graduated with a degree in Media and Culture from Roehampton University but found it difficult to get the right job opportunity. She then accepted a job as an office cleaner to make ends meet. "But I couldn't get a job, not a decent one anyway, so I decided to take on a role as a cleaner as it seemed like the only thing I could get," she told FEMAIL.
"I thought beggars can't be choosers and settled for cleaning desks and emptying bins for a good part of a year."
Oladipo spent a year doing her cleaning job, during which she was battling depression.  She stated, "I was getting over a very embarrassing emotional break up, had two medical procedures, no money, lost a lot of weight, and I was a cleaner with a degree but couldn't get a proper job." Oladipo reportedly snapped out of depression through prayers and by trusting in God's plan which led to significant improvements in her feelings as she ate better and started getting back to normal weight.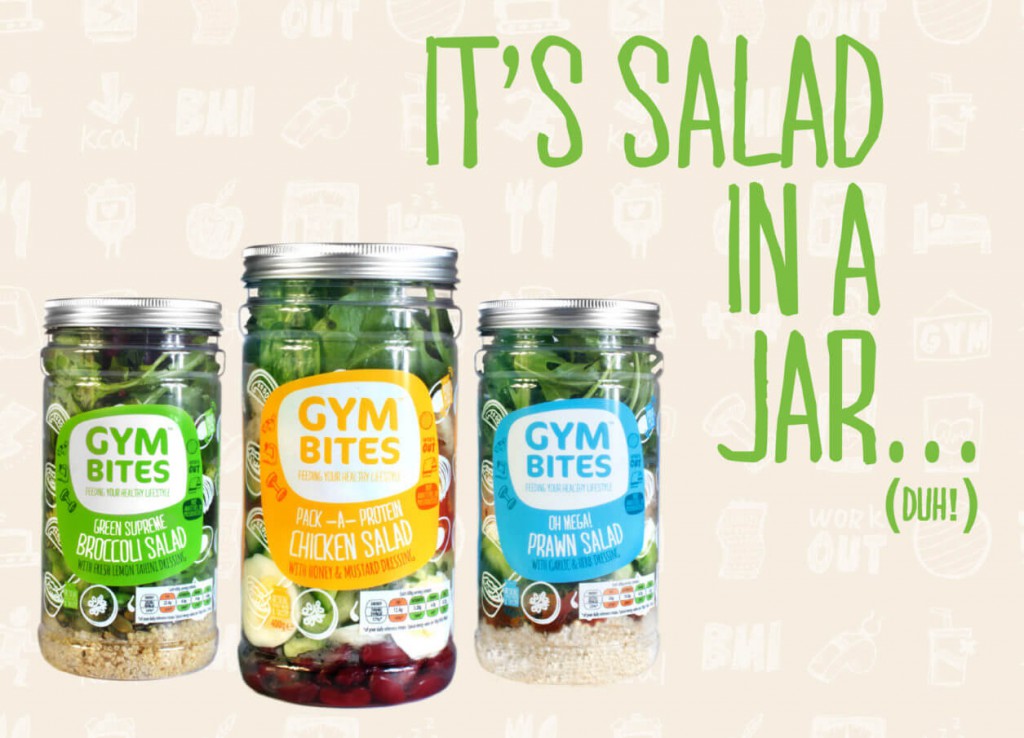 Then came the turning point, Oladipo had a "eureka moment" one day after getting back from the gym and noticing there was nothing healthy to eat within the gym's vicinity. She developed the idea of creating food products for people struggling with healthy eating/work/life balance. To bring this vision to life, she joined The Prince's Trust, a youth charity that helps young people aged 13-30 get into jobs, education and training. This program provided support in starting up her business. After attending several seminars and workshops with Prince's Trust and hiring a top notch branding agency, in 2013, Oladipo founded Gym Bites. A brand of freshly made meals served in jars at a cost of £5.99.  Gym Bites soft launched in August 2015 with three different options; Pack-A-Protein Chicken Salad, Oh-Mega! Prawn Salad, and Green Supreme Broccoli Salad.
"I've never really enjoyed the small or tasteless salads I have tried from other brands in the past. I wanted to make sure that the meals I provided with Gym Bites pack a taste punch as well as a health kick."
Gym Bites was approached by a leading department store in London, Selfridges six months after soft launch, asking to stock it.
"When I first saw my product on the shelves, I just looked at them, sitting pretty and thanked God. It was a surreal moment, one that I will cherish forever," Oladipo told FEMAIL.
Source: FEMAIL
Pictures: Gym Bites