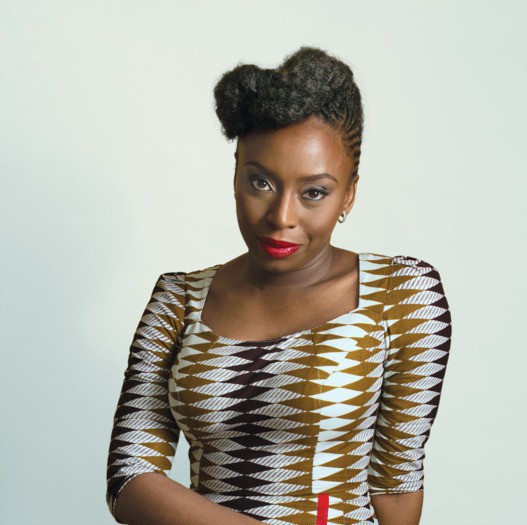 Chimamanda Ngozi Adichie was born in the city of Enugu in Nigeria. She moved to the United States at Age 19 , received a bachelor's degree in Communications and political science with Summa Cum Laude from  Eastern Connecticut State University. She proceeded to obtain her master's degree in creative writing from Johns Hopkins University in 2003 and in 2008 received a Master's of Arts Degree in African studies from Yale University.
This multiple award-winning Nigerian Novelist continues to gain global recognition for her outstanding fictional stories.  Her first Novel, Purple Hibiscus earned her the Commonwealth Writers' Prize for Best First Book in 2005. Half of a Yellow Sun, which is her second novel received the Orange Prize for Fiction and the Anisfield-Wolf Book Award in 2007; it was produced as a film which was released in 2014. In addition to her numerous awards and recognitions, Adichie was recently featured on Time magazine's list of 100 Most Influential People on April 16, 2015.
Adichie has been referred to as a feminist writer and she has not discarded the fact that she has feminist views which reflected in her speech entitled "We should all be feminists" for TEDxEuston in 2012. This particular speech attracted significant attention as a result of being sampled by Beyoncé for the song "Flawless." Congratulations to the talented Chimamanda Ngozi Adichie on her most recent recognition on Time Magazine's list of 100 most influential People. She continues to promote African literature and inspire the younger generation through her work.
Related Post: http://time.com/3823296/chimamanda-ngozi-adichie-2015-time-100/
Photo Credit – Lakin Ogunbanwo