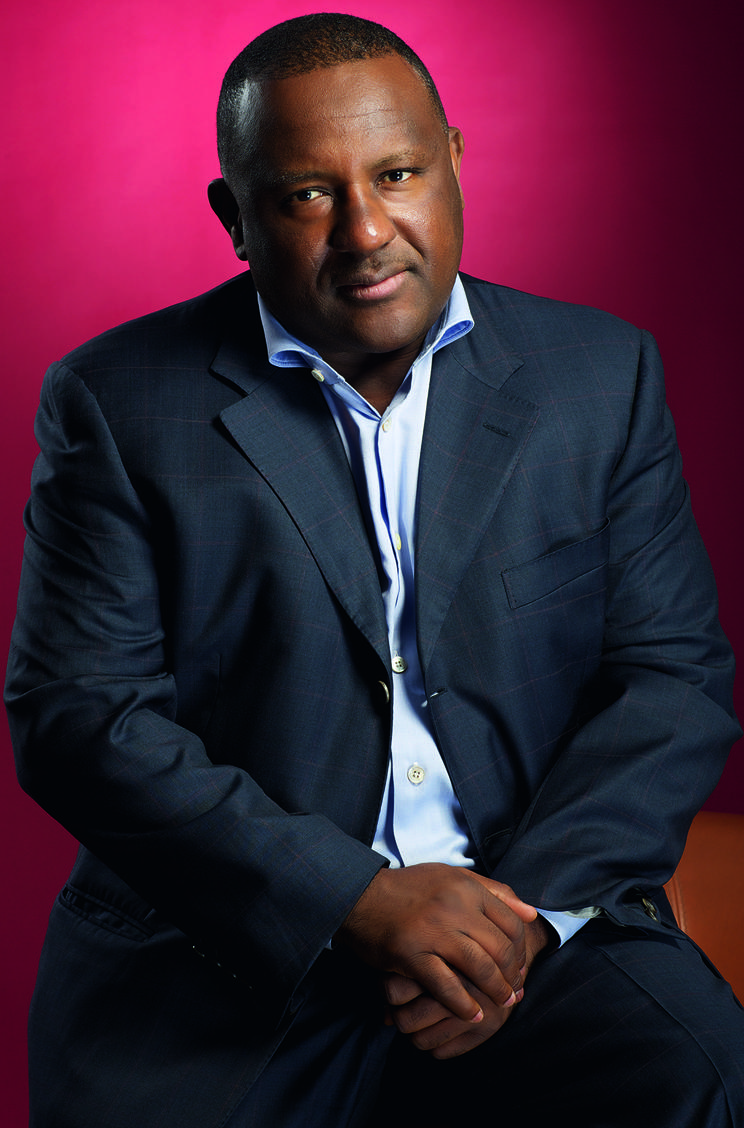 "FORBES AFRICA, working with FORBES magazine in the U.S., calculates that Rabiu's stake in his commodities and cement empire, plus his real estate holdings in South Africa and London, are worth $1.2 billion, up from $670 million a year ago, primarily due to better information on Rabiu's holdings and the revenue of his companies.  He ranks 23rd on Forbes new 2013 list of Africa's 50 Richest." (Forbes, 2014).
Abdulsamad Rabiu  is a  53-yr-old business mogul who was born in Kano State, Nigeria.  His father Isyaky Rabiu is a prominent businessman. Rabiu obtained a bachelor's degree in Economics from Capital University in Columbus Ohio and headed back to Nigeria to manage his father's business in his early twenties.
Rabiu started his own business, BUA international in 1988 importing rice, sugar, edible oils, iron, and steel rods. His business had its major breakthrough in 1990 when he was informed of an opportunity with a government-owned steel company. A financial crisis in Delta steel company as a result of the reduction in government grants led the company to consider approaching Rabiu to finance the procurement of raw materials. This business opportunity was worth approximately $20million and BUA received processed products in return rather than money. This was a profitable venture for the Rabiu's company as the products were released from the company at $6.30 each but placed in the market at the price of $90.
Rabiu invested in Tropic Bank in Nigeria in 1992 and was made the chairman of the bank as a major shareholder. BUA acquired the Nigeria Oil Mills in Kano in the year 1995 for more than $20million. The first BUA flour Mill was established in Lagos Nigeria in 1997 and launched in 1998. Followed by the a sugar refinery which is the second largest sugar refinery in West Africa after the Dangote Sugar Refinery
Rabiu later invested in cement business as he discovered how profitable it is. He acquired the Cement Company of Northern Nigeria (CCNN) for approximately $100million from Scancem International in 2007 to fulfill one of the requirements to obtain a license. Rabiu was able to get the license after fulfilling all requirements and started producing Cement. He is currently building a plant in Edo state which costs a little over $500 million.
Reference: http://www.forbes.com/sites/kerryadolan/2013/11/13/meet-africas-newest-billionaire-abdulsamad-rabiu/