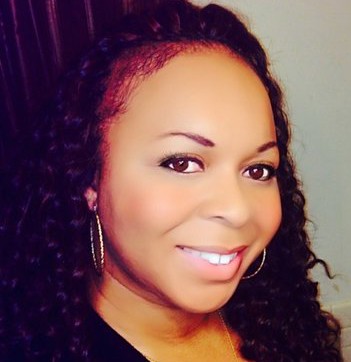 "You are the water you seek"….. I am H2O
In a face-to-face interview with Juliana Fashanu, the founder of IAMH2O, Beyond Africa Magazine's correspondent was able to get in-depth information about the organization. Juliana is originally from Nigeria but currently resides in Fishers IN in the United States. She received her undergraduate degree in Government and Politics with Conflict and Peace Management concentration from the University of Maryland, College Park. She has a Master's degree in Social and public policy from Georgetown University.  She founded IAMH2O in 2012.  Juliana is currently pursuing a law degree focusing on Human Rights and International development Law. She stated "I am studying to a get a Law degree because it is a main vein of putting proposed policies to action. It is a powerful tool of Advocacy which can be useful for I am H2O."
IAMH2O is a non-profit organization focused on addressing global issues solely centered on water scarcity through humanitarian initiatives.
How did IAMH2O come about?
The birth of my daughter led to the inception of I am H20. All of the services provided to my premature daughter made me think critically about how people in my country and other under-developed countries make it through such situation and life in general. All roads kept leading back to water because everything has to be washed and maintained with water. We are born 80-85% water and die 60-65% water. Everything relating to sustaining my daughter had to do with water and this bothered me so much that most children die as a result of lack of hydration and nutrition. This helped me to identify the needs that can help to sustain life. Why aren't we advocating for water rights? Pure water can be used for health, sanitation; it can be used to fish, plant, and grow food. This experience helped me to discover how important water is to life.
What steps did you take to put your thoughts to action and become an organization?
I started researching more about water problems around the world and discovered that we are still fighting diseases of the Midcentury such as Ebola Outbreak, Cholera, and Flu which are all centered on basic sanitation of hand washing. I also spoke with my mother who is a retired United Nations Top official, viewing water issue from the United Nation's perspective. She advised that water has to be thought of as a human right to be able to take the right approach to advocate. I then gathered necessary information about the significance of water and started advocating in different humanitarian organizations such as Provocate to present this issue. I then bought a domain and registered I am H20 as non-profit organization in my state while following all state guidelines and requirements.
How did people react to your advocacy efforts?
This organization got a lot of support from the audience at a speaking summit where I presented my vision for I am H2O. Health professionals were willing to volunteer to bring our vision to life. The name speaks for itself and people were able to relate to our mission on a personal level.
Challenges and Fears
Fear of Redundancy (not being like every other organization providing water resources) and Failure. It was a challenge having the right Work/Life balance.
What is IAMH2O's mission?
I simplified our mission through an acronym, WAFFEEH (Water for food Energy Education Economic Development and Health).  Water can be viewed a security issue as people migrate from one place to the other. Water problems occur in well developed countries such as the United States in cities like California and Texas that experience drought.
What makes your organization stand out?
Most organizations that go to developing countries to address water problems mostly dig wells for them and leave without providing sustainability tools or education. However, I am H2O adopts the "teach them how to fish approach rather than giving them fishes." Our mission focuses on Water for Empowerment while viewing water as a right which is reflected in our acronym, WARFEESH (Water as a right to food Energy, Education, Economic Development and Health.)
IAMH20 only gets involved in projects that have a ripple effect. In other words, this organization solely focuses on teaching people about being self-sufficient in providing water, how to treat their water independently and also gets the skills to teach neighboring villages. IAMH2O believes "you are the water you seek".
Tell us about some of your projects
We've done some projects in Mali and Kenya – To initiate a project by assessing the need of a community. For example, a village will identify the need for water towards farming and we encourage them to get a project team together ready to learn all of the techniques for water sustenance.  At this point, IamH2O gets volunteers and experts from schools and other organizations to go to the village with all necessary equipment to meet these needs. This has helped use to successfully educate empower people about water provision in Bankoni Village in Mali and Makinda, Kenya.
Reward-The most rewarding aspect of our mission is the result of people and villages being empowered to provide water for themselves after learning all the techniques and being knowledgeable enough to teach others in neighboring villages. 
How is IAMH2O Currently doing?
We have had some successful projects and we plan to continue to empower communities to gain access to water as needed to sustain life. IAMH2O is still in the grassroots stage focusing more on advocating and empowering communities to be the best they can be based on the resources they are able to provide for themselves.
Achievements
Our advocacy efforts led to getting a Global solutions and Global design course approved by Indiana University-Purdue University in Indianapolis.
Mali- needed wells close to school areas as they worked on reconstructing their schools. We partnered with other organizations and Volunteer Engineers who were willing to work on the project.
What does it take to start an organization? It has to be born in you. It takes passion and dedication.
Advice
Be patient with your goal and give it time to grow. If you've found what you love to do, constantly remind yourself what success looks like and go for it.
Long-term goal for I am H2O – To be a beacon of light and a clearinghouse for other organizations.
To learn more about IAMH2O, visit www. iamh20.org