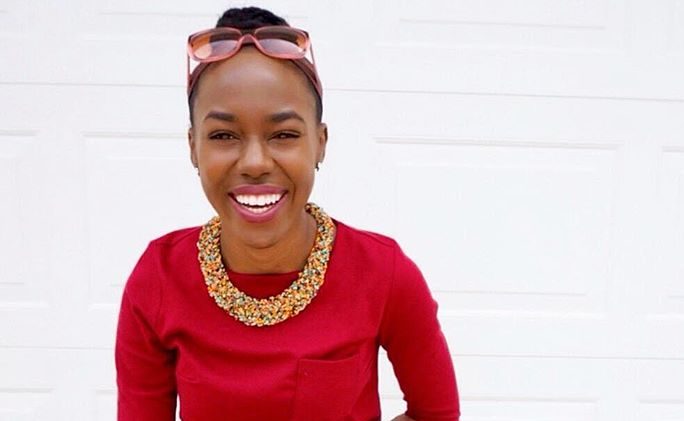 My name is Kola Olaosebikan, I consider myself as an Internet entrepreneur. I'm a Vlogger at http://www.betamotivation.com, Editor at http://www.kobokofitness.com, and a Contributor at http://www.naijachef.com I am also an Author. I am passionate about orphan care as I have participated in projects such as the global orphan project of Haiti and research projects. I also provide consulting services on marketing strategies for businesses occasionally.
Tell us about your educational background?
I studied Finance and Computer Science at Illinois Wesleyan University and got a certificate in Health and Nutrition from Sanford University.
What is Betamotivation about?
It is an internet business about lifestyle (wealth, inspiration, and travel). Personal brand (wrote first book, orphan care, business). It helps me with booking and public speaking engagement.
What audience do you target?
I didn't know who my audience was in the beginning, I started writing what felt right to me and watched who was reading. I got diverse people visiting the blog (varying ages, nationality, men and women). More recently as I become more mature, I find that I'm appealing to international women (young adult to middle aged). Once I find out more about my core audience, I felt more comfortable with speaking.
What challenges did you encounter when you started Betamotivation and how did you overcome them?
Finding my audience; it was not natural to share anything about myself with people. Self-talk had to change from who I should be to focus more on who I am. I learned from a life coach and motivational speaker, Marie Forleo's talks. I was then able to share the side of my life I felt comfortable talking about.
Tell us what Kobofitness is about?
Koboko Fitness is a fitness and nutrition company for Nigerian women. The best way to learn more about Koboko Fitness is truly to experience the value being offered almost always for free at http://www.KobokoFitness.com
It is an idea that I've had for a very long time and I feel blessed to have the time and resources to see it come alive and touch lives.
"I'm excited about online business because you can influence things from anywhere you are."
What marketing strategies do you utilize in promoting your blogs?
A lot of my marketing is organic. I make sure I delight every single visitor so they naturally want to tell their friends. I'm also a big fan of content marketing so I invest lots of time and creativity into creating epic content that people love and share
What do you think is the best strategy that's worked well for you in getting more traffic?
It's nice to be able to write about whatever I feel like but at the end of the day, my blog is not 100% about me. It's also about what my readers want. So I always try to find that balance of giving people exactly what they want/need and also sharing the bits of myself that I feel like sharing
What do you enjoy about blogging?
I LOVE to write. For a lot of people, writing is a chore. Not so for me. I enter a flow state when I write and I LOVE it.
Tell us about the book you wrote, Story Story and are there any upcoming books to look out for?
My first book storystorybook.com is really my brain child. I am so proud of that book and I encourage everyone to pick up a copy. I'm passionate about Story Story because I believe firmly in the importance of people owning their own stories. And telling their own stories. I believe that if people don't use their mouths to tell their stories, they can't be mad when they are misrepresented in history.
I already have an idea for my next book but the time is not yet right to share. When the time is right, that book too will be born.
How do you balance time between Betamotivation, Koboko fitness and family life?
Honestly, I don't balance. I prioritize. I'm not really a person that thrives on balance anyway so this arrangement works for me. In the evenings and weekends, my self-care and my family are the priority. During normal working hours, my priority is to go hard and be productive. I find that partitioning my life in this way enables me to achieve my goals without guilt or (too much) stress.
State some of the successes you've achieved from Blogging?
The biggest success by far is publishing my book (http://www.storystorybook.com) to a supportive, receptive audience. A close second would be the opportunity to deliver a commencement address to an audience of 3,000+ people including the Mayor of Indianapolis
How would you advise someone who aspires to do what you do?
Don't try to copy anybody. Learn what works, adjust it to fit your personal values, have faith and work hard. Don't look for shortcuts. You will find that good things will just begin to happen to you out of nowhere. At least that's been my testimony and I am so thankful.
Provide information about services you provide and how you can be contacted.
I'm available for brand partnerships/advertising on any of the online platforms I manage namely