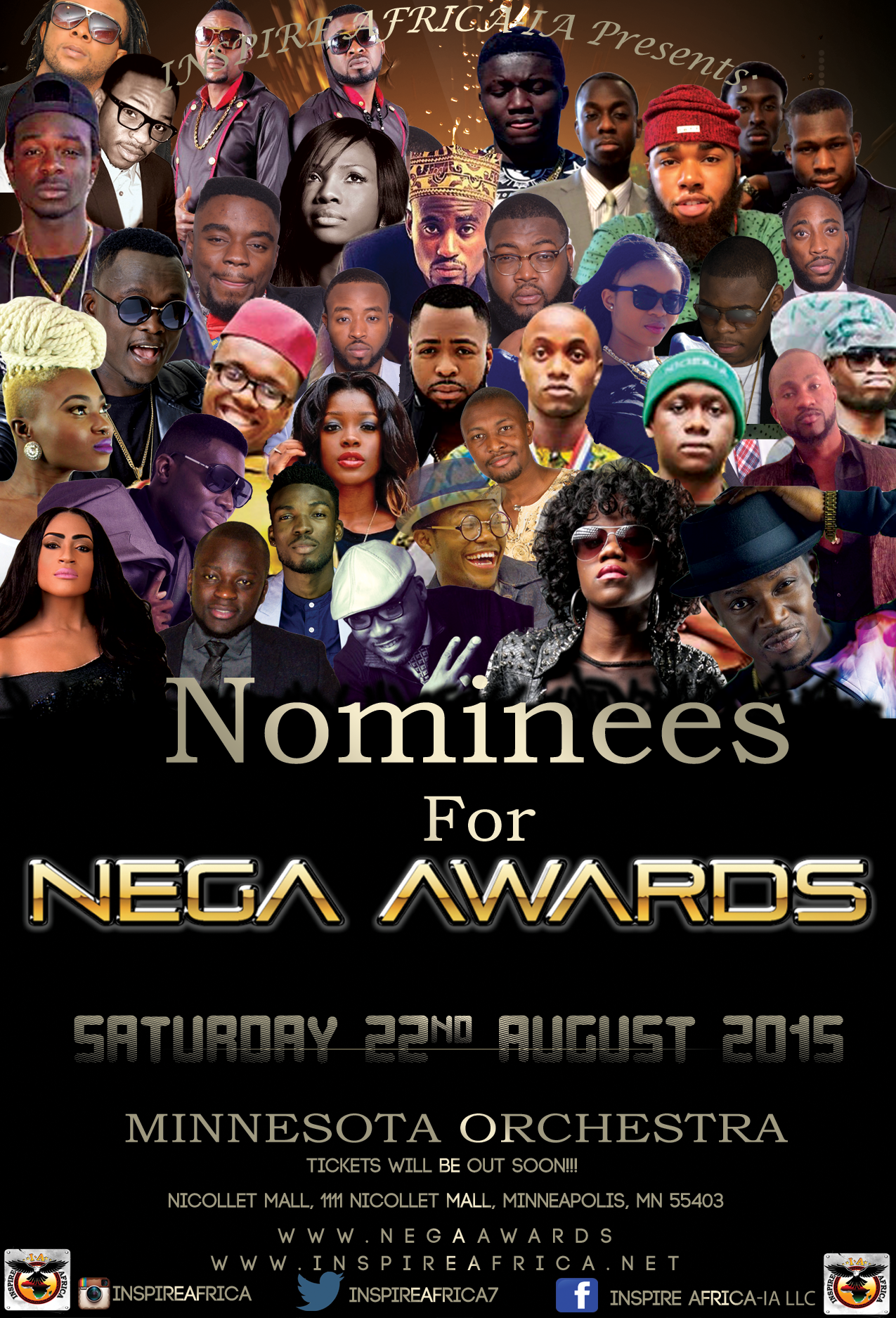 The NEGA AWARDS was established in 2012 by Inspire Africa ( IA)to celebrate African talent in music, acting, sports, and other fields of entertainment and creativity. The awards are presented annually, and are broadcast on TV. The annual presentation ceremony features performances.
Inspire Africa leads the path for spirited Africans in the world of creativity, giving value to their work and exposing them to the world. We are committed in inspiring all dreamers to make their dreams a reality. We believe "today's dream is tomorrow's realities". That's why we say creativity is equal to inspiration, motivation and action.
At the request of the people of Minnesota and members of the business and entertainment communities, the 1st NEXT GENERATION AWARD (NEGA), will be officially launched in Minnesota on Saturday, August 22nd 2015.
As one of the fastest growing community, Minnesota opens its arms to NEGA and the big dreamers, to help them achieve their dreams. They will gather and give accolades to the finest multicultural performances from all corners of the globe. This is an untapped industry with an estimated 2.1 billion fans worldwide, which is undoubtedly a great audience for business corporations.
The mission is to provide a forum for songwriters, performers, musicians, models, actors/actresses, artist, comedians, and innovators, recognizing them for their artistic efforts and achievements. The impetus behind the awards is appreciation and encouragement of hard work across the board.
NEGA brings together the best and the most talented in world arts and innovation. Prior to the event, throughout the event and post event, the sponsors, contributors and supporters will be recognized and awarded for their contributions to encouraging these talents.
NEGA is a major award show that provides a forum for songwriters, performers, musicians, models, actors/actresses, artist, comedians, and innovators. For more info, visit our website www.inspireafrica.net