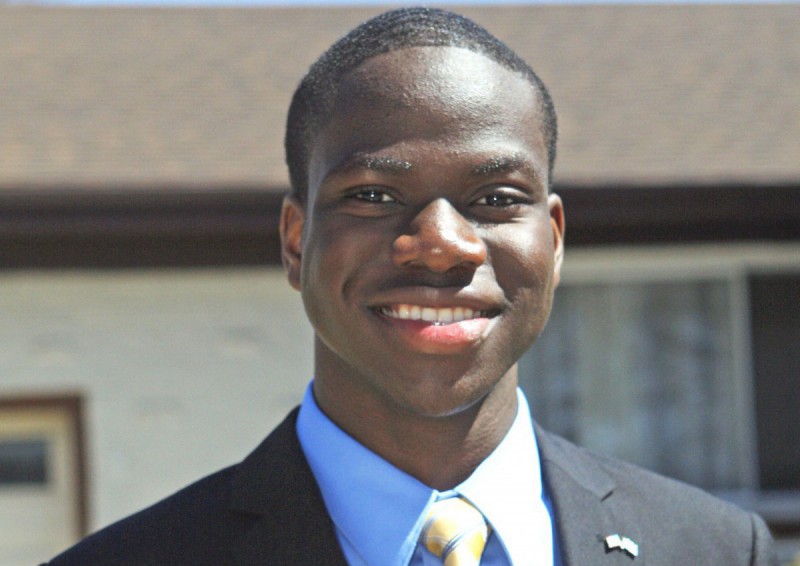 Ekeh told CNN money "I am leaning toward Yale."
17-year old Harold Ekeh's extraordinary accomplishment has been a news buzz recently following his interview with CNN money.  He was accepted into all of the 13 schools he applied to, including  MIT and Johns Hopkins. Ekeh is originally from Nigeria and migrated to the United States at age eight.  His college essay focused on his struggle adjusting to a new culture.  He would ask his parents why they moved but later got the understanding that the educational opportunities will be very beneficial.
Educational Goals:
Ekeh reported to CNN money that he wants to major in Neurobiology or Chemistry and eventually become a neurosurgeon.
Accomplishments:
-Named a 2015 Intel Science Search Semifinalist for his research on how the acid DHA can slow Alzheimer's. This research was motivated by Ekeh's awareness of his grandmother's struggle with Alzheimer's when he was younger.
– He has a 100.5% GPA
-Founded a college mentoring program at his school Elmont Memorial High School on Long Island in New York City suburbs.
Ekeh is currently taking time to visit the schools he has been accepted into in order to make his decision on which one to eventually attend.
Related Article: http://money.cnn.com/2015/04/04/pf/college/immigrant-accepted-all-ivy-league-schools-harold-ekeh/index.html