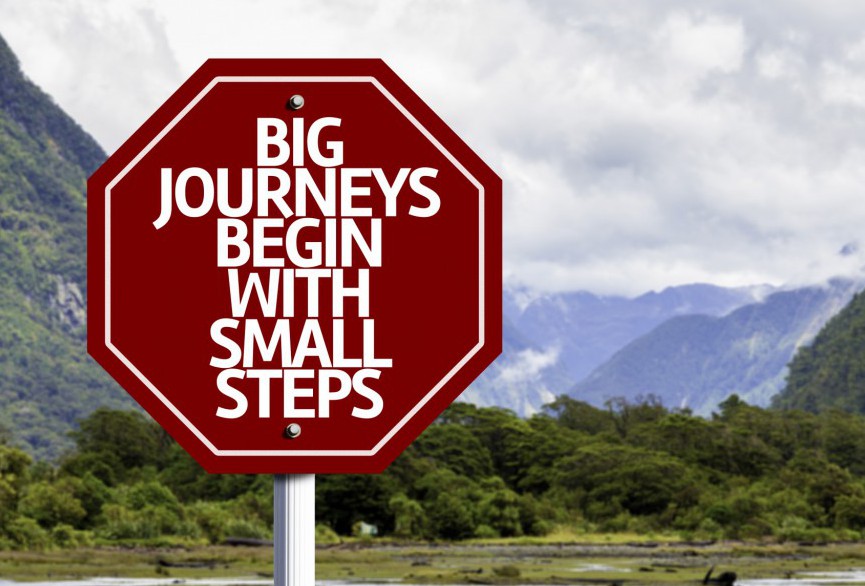 Dreams and aspirations about being successful can be exciting and at the same time overwhelming. Success does not happen overnight and this can be proven through the comprehensive study of successful people's lives. For example, Abraham Lincoln had a humble beginning and yet, was able to rise to the highest position in the United States. It's quite easy to imagine being successful, however, it is essential to take realistic approach toward achieving it. Listed below is a 7-Step guide to taking small steps to achieve big dreams.
Identify your ultimate Goal– What are you aiming to achieve or become? Do you want to be a successful entrepreneur, write a book, get a Ph.D., or become the next most successful entertainer? Determine what you want to achieve and write it down in a notebook.
Research– Unfortunately, many people get stuck in the dreaming phase without taking time to be more informed about how to achieve the goals. Take time to find out what it takes to achieve your identified ultimate goal and gather as much information as possible. Research brings about empowerment, it knocks a sense of reality into you on what approach to take to actualize your dream or goal.
Break down your goal – After gathering relevant information about how to achieve your ultimate goal, you can then break it down into segments. Develop a step-by-step outline of your goal attainment process. This will help to determine your starting point.
Set a Timeline – The outline developed will make it easier to set a timeline projection through each step identified. Estimate how long it will take to achieve your ultimate goal and assign time realistically to each step while considering every possible influencing factors. It may be hard to determine the actual amount of time it will take to achieve certain goals such as becoming a successful entrepreneur compared to writing a book. In this case, it's best to determine a way to measure success in each step outlined
Start small – Begin working on the first step identified in your outline. This may mean starting at an entry level position to work your way up to becoming the CEO of an organization. Many dreams are such big dreams that sometimes seem impossible, overwhelming and sometimes discouraging to achieve, but it is important to start somewhere. Avoid self-sabotaging your dreams, if you can dream it, you can achieve or become it. Start Small!!!
Make use of available resources – First, identify the resources relevant to your goals. Resources can be people, money, knowledge, and more. Your network is an invaluable asset to you and can be useful in helping to establish your goals.
Fall in love with your small beginning – Treat your small start like a new born baby. Nurture it, dedicate a lot of time to it and do all it takes to help it grow.
Are you confused about where to start? Have you given up on that big dream because it seems too difficult to achieve? Resolve to start small and gradually allow things to unfold with constant visualization of your ultimate goal. Share your experience of small starts and successes attained in the comment section.