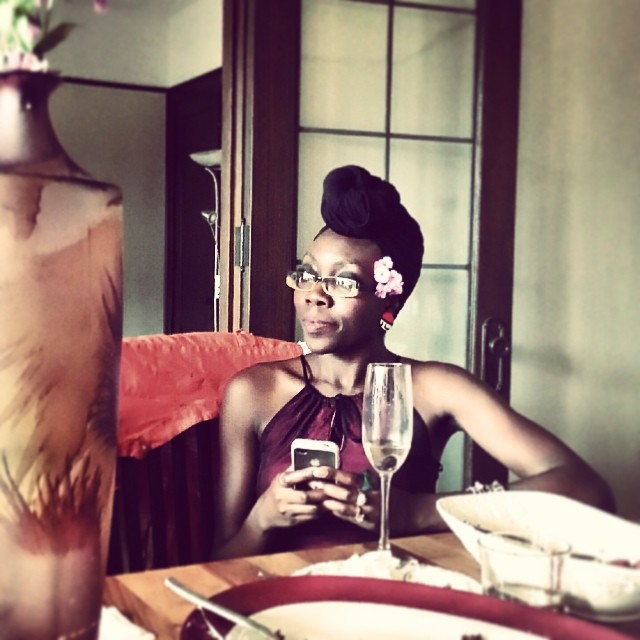 Meet Emily Wasonga, a young entrepreneur who turned her passion and talent into a money making venture. She was born in Kenya but also considers a portion of who she is very much inspired by Botswana, where she spent some of her high school years before she moved to the US with her family.
Emily obtained her Bachelor's degree from Anderson University in Indiana and is currently pursuing a Master's Degree at IUPUI.
Emily has an innate business oriented characteristic which started earlier in her life.
"My mom would be surprised at the amount of money I had when I returned from boarding school," she said during the interview. Sometimes she would have doubled her pocket money from making friends with the women across the school fence and ordering in snacks which the school had banned the students from carrying. She saw a need and decided to meet the need and make some extra shillings while at it.
 Emily's "1st Love" is Jewelry making which is a significant part of her business but there is so much more that goes on with Love's Hangover Creations than simply what meets the eye. Part of their 2015 goals as a business is building lines and collections for other stores/ vendors and as well as officially launching their celebrity lines. LHO Creations has also been featured in LA on the red carpet at the premiere of The Love Section and will soon be up there again working on their second movie. She says she just loves to make people feel beautiful.
 In 2009, her Emily and her elder sister Irene Wasonga, opened the doors to Love's Hangover Creations. Before this, they had attended events across the US which allowed them to market their brand. With a laugh Emily explains how she and her sister had built clientele by customizing pieces for various people on campuses both in the US and when she studied abroad for 8 months in Kenya. This had then led to Emily getting summoned to HR and Student life offices for apparently illegally hawking on campus. LHO Creations is all about tailoring African Culture to the everyday American market: Emily calls this "The global small biz movement." Love's Hangover Creations not only offer finished products but give you the opportunity to come in for a wine & bead class. This allows their customers to learn all about the places they source their beads from as well as get creative with their loved ones. Emily & Irene had tremendous support from family as well as friends to start and carry forth their business to where it is today. The sisters remember how it was their father who put down their initial $650 down payment for their current location and how their mother, irrespective of where she is travelling to in the world, gets there, identifies the local markets and traders and within a week secures raw materials to bring back to her daughters to work with.
Now despite all the support, Emily describes the inception of LHO Creations as "a dose of reality."
"You dream. We all dream. However our dreams always seem to have the successful portion and not the work portion involved at attaining the success," she said with a smile. They remember driving to various locations, flying or having to take the trains to get from one part of the US to the other. Figuring out how to howl a portion of their store and products across the country with them and then also the brainstorming involved with marketing. However LHO Creations continues to grow. A big portion of that is attributed to social media.
"Thank God for the Mark Zuckerbergs of the world," Emily says. She says it is interesting what you put into the universe because as they are critically trying to lock down their key production channels, she often has people call or WhatsApp her from the markets in various parts of Africa wanting to sell their products either through Love's Hangover or even directly to them to resale. Most often when she asks them how they heard about this little store tucked away in Downtown Noblesville, they always mention either Facebook or Instagram.
It took three years for LHOC to begin yielding substantial returns. However the process has been quite transforming with much to learn about the rudiments of doing business. The sisters still hold on to various African traits they learnt from having being born in the continent and assisting their mother in her business ventures. For instance, they incorporate bargaining into their business by having the customer name their prices and being flexible to negotiate.
"I think it's ridiculous to turn a parent away because she may not have the full amount we charge for a birthday party. So we sit down with parents and work out an affordable rate that allows their children to have the experience and at the same time, do so at a cost that works for them,"
And they do this with almost everything.
"In Africa, you do not turn away someone because they do not have the full price for bread or a service you may offer. You open the loaf of bread and divide it and charge them for the few slices they can afford. Or start a credit system and we felt it was one of those business practices that would help us grow and earn our clientele's confidence and trust in what we were offering,"
LHO Creations has been able to provide jobs to people by having production teams in Kenya and now Nigeria through The Anna'Lise Collection they are launching this 2015. They make shoes, clothing and accessories from materials that symbolize the vastness of the African culture.
LHO Creations celebrates the celebrity fashion lines they are looking to launch, and involvement in creating fashion shows for organizations and various events. Their business has also been featured in the Indianapolis Star Newspaper. Emily advises aspiring business owners to
Focus on one goal: stop restarting businesses: decide what you are building and be patient.

Be flexible: everyone else's story is not and can never be your story.

Remain connected to others who are pursuing their dreams and always have a financial advisor. She says the best advice her brother ever gave was "start with what you have". Emily says says a lot of people start businesses by taking loans and that is what eventually ruins a lot of their businesses especially after the newness and excitement of the business hits a slump but you still have loans to pay off.

Remember all your customers are of value and allow the experience of starting your own business to grow you. That is all hard times are to her after all. The experience helps define your core so allow yourself to grow through the experience instead of packing up and either starting something new or calling it quits!

To quote one of the celebrities she closely works with, Mr. Lawrence Adisa, "It's a marathon and not a race,"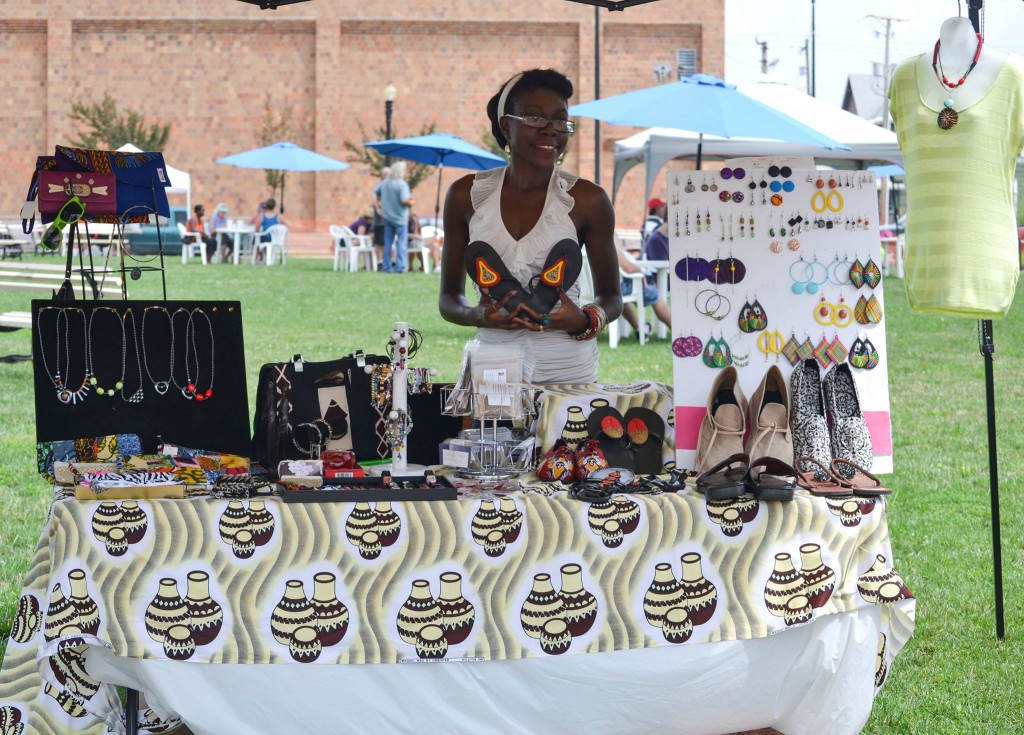 Their long-term goals as a business are:
                – To create more than 20,000 jobs in Africa
                – To build celebrity lines on demand
                – To promote small business movement in American Malls.
In her free time, Emily is committed to humanitarian works by supporting a great cause with non-profit organizations. She is free-spirited and quite resourceful.
Love's Hangover offer jewelry-making classes. The shop is located at 159 N 9th St. Noblesville IN 46206 and products can be found on their Facebook and Instagram page.